The 12 Best Eyelash Serums for Long-as-Hell Lashes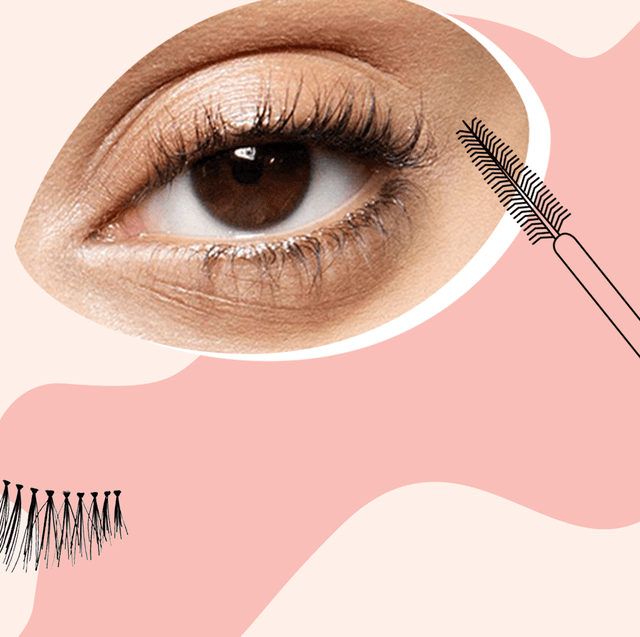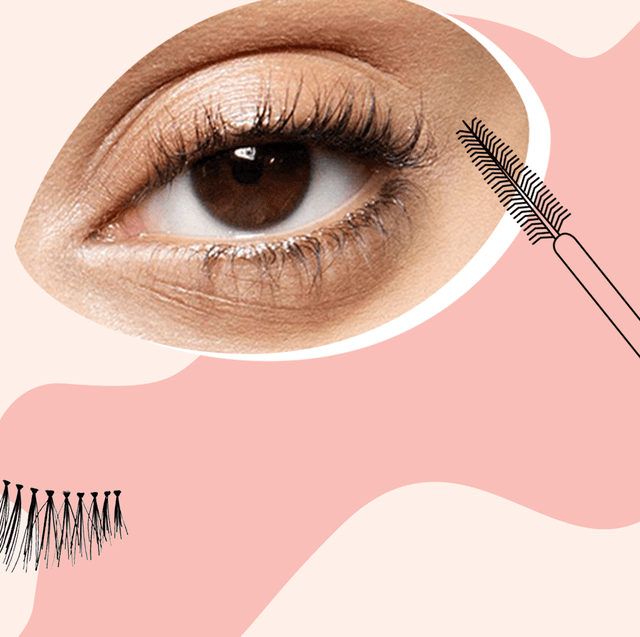 I, too, used to think that eyelash serums were a bunch of BS, so I turned to eyelash extensions to give me the length I wanted instead. But once I let the extensions fall out, my own lashes were left looking…sad. So, I begrudgingly grabbed a lash booster and gave it a shot. To my surprise, the serum seemingly nursed my eyelashes back to health within a month.
But did my lashes actually grow longer or was it just, as Gaga would say, a perfect illusion? Do lash serums really work? Are any of them even safe? Turns out, the answer could go either way, depending on the formula you use. And luckily, in my quest for the longest lashes, I've found the 12 serums that really do work, below, so you can spend more time growing your lashes and less time reading about it.
1
Do lash serums really work?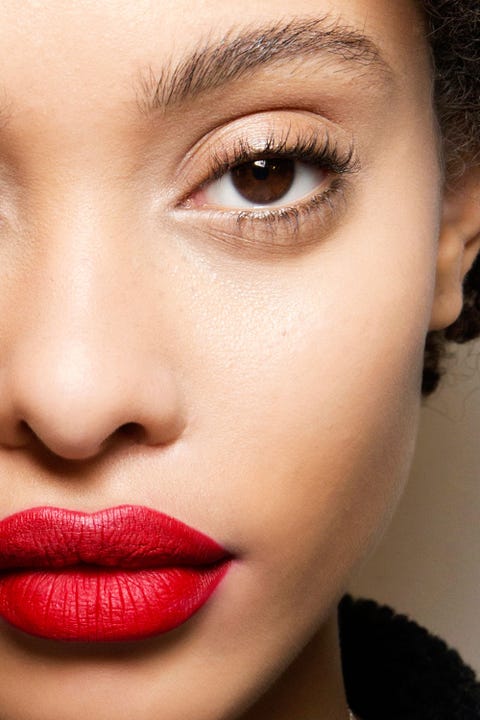 According to Courtney Buhler, founder and CEO of Sugarlash ProR, an eyelash serum can increase your lash growth in its growing phase and might even prolong the time until it naturally falls out. "Basically, [the formula] extends your lash's life cycle, so it doesn't shed as quickly as it would otherwise," she says.
That said, only one serum is FDA-approved to encourage lash growth (keep scrolling to see which one), while other over-the-counter formulas only aid in the overall health of your lash hairs, which can make them more resistant to breakage and look fuller and healthier in return.
2
How long does it take to see results?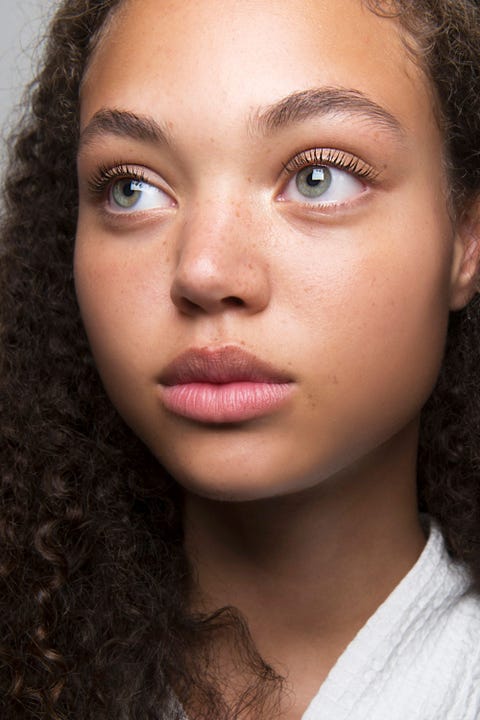 Even if you use the best of the best eyelash serum and apply it diligently every single day, you won't see results immediately. "Lash serums take time to show dramatic results, so get into the habit of applying one each morning," Buhler says. And depending on how your body reacts to the serum, your timeline will vary—some may see results after a month, and others might not notice a difference until month three or four (or if you're using the wrong formula, never).
3
The Prescription-Strength Eyelash Serum
Latisse
And here we have the only FDA-backed lash serum on the market: Latisse. This formula contains bimatoprost, an ingredient that's been shown to lengthen the growth phase of your lashes. Why is a solution this amazing only available by prescription? Because like any powerful product, it has risks—namely irritation and eye-color change—so it's important to chat with your doctor first. But once you're given the green light, get excited: After four months of continual use, voi-freaking-là! Long, fluttery lashes.
4
The Shine-Inducing Eyelash Serum
Rapid Lash Eyelash and Eyebrow Enhancing Serum
Lash serums can really get up there in terms of price, but some reviewers claim this formula works better than serums twice as expensive. How? The soybean oil base gives a healthy shine to your lashes, while polypeptides strengthen weak hairs.
5
The Brow- and Lash-Enhancing Serum
Peter Thomas Roth Lashes to Die For Turbo Nighttime Eyelash Treatment
While this serum doesn't claim to stop hair loss or even grow hair, it does contain peptides that help enhance the fullness and density of the lashes you already have. Apply it like you would an eyeliner, then brush some through your sparse brows for a slight plumping effect.
6
The Eyelid and Eyelash Serum
Vichy LiftActiv Antiaging Serum 10 Eyes & Lashes
With some lash serums, you have to be careful to apply the formula snug to the lash line to limit possible irritation of your delicate eyelid skin. But this multipurpose formula is gentle enough even for sensitive skin, so you're allowed—nay, encouraged—to apply it all over your lids and under eyes. The formula contains hyaluronic acid and peptides that condition and strengthen lash hairs and hydrate the skin.
7
The Conditioning Eyelash Serum
RevitaLash Advanced Eyelash Conditioner
Just like with the hair on your head, your lash hairs are prone to breakage if they become weakened or fragile, due to drying mascaras, not washing your face, or skin irritation. A conditioning serum like this is filled with amino acids and peptides (sensing a theme here?) to strengthen brittle lashes and, dare I say, revitalize them.
8
The Vegan Eyelash Serum
LashFood Phyto‐Medic Eyelash Enhancer
In addition to noticeably lengthening your lashes, this Ecocert-certified clear gel contains soy protein and lavender water to strengthen and nourish the tiny hairs. And its thin brush helps you apply it precisely right at the base of your lashes too.
9
The Hydrating Lash Serum
Shiseido Full Lash Serum
saksfifthavenue.com
$35.00
If layering on loads of mascara over the years has left your lashes brittle, this hydrating formula (which works on your lashes and brows) will help restore them, leaving them looking healthy and oh-so-shiny over time.
10
The Moisturizing Lash Serum
Lancer Lash Serum Intense
saksfifthavenue.com
$150.00
Although the price tag is a little steep, this serum delivers on its promise of voluminous lashes, thanks to its base of strengthening polypeptides and conditioning biotin. It also lightly moisturizes your lashes, leaving them looking glossy in a way that will make everyone ask, "Wait, how?!"
11
The Priming Eyelash Serum
Diorshow Maximizer 3D Triple Volume Plumping Lash Primer
Although *technically* this is called a lash "primer," it still works like serum in that it adds thickness for majorly amped-up lashes that frame your eyes. The brush applicator and gentle formula mean that you can easily swipe it on in the morning before you put on mascara or at night as a deep conditioner before you get into bed.
12
The Drugstore Eyelash Serum
No7 Lash Impact Lash Serum
Over a period of eight weeks, this serum will give you seemingly denser lashes that look like a set of falsies. Plus, the price point is perfect for those looking to try out a serum for the first time but not wanting to drop a lot of cash.
13
The Strengthening Eyelash Serum
NeuLash Lash Enhancing Serum
saksfifthavenue.com
$150.00
If you have short, sparse, or thin lashes (or let's be honest, all of the above), you'll love the strengthening benefits of this formula, thanks to its classic peptide-and-amino combination, which is essentially the holy grail for all lash conditioners.
14
The Tinted Eyelash Serum
By Terry Terrybly Growth Booster Mascara
Almost like a mascara, this tinted eyelash serum plumps your lashes by increasing their volume and length while also conditioning the hairs with its nutrient-rich formula. The formula contains hydrating hyaluronic acid and lash-repairing collagen for a combo that promotes long lashes. Plus, the added tint will make your fringe look so dark and shiny that it might just replace your normal mascara.